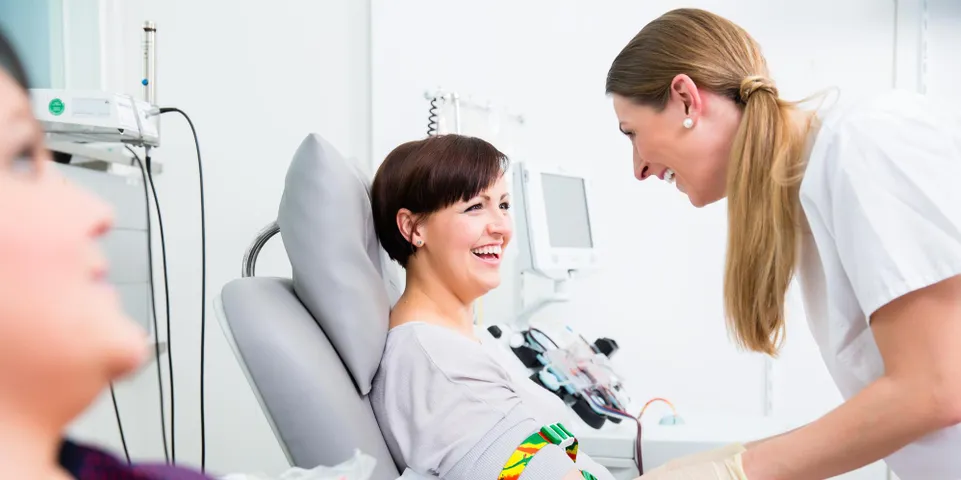 If you're training to become a phlebotomy technician, taking blood will be a large part of your job. When the time comes for you to collect blood, it's important that you know how to make the donor feel comfortable during the process. Below, you'll find helpful tips on how to make blood donation easier and more relaxing.
4 Ways to Make Blood Donors Feel More Comfortable
1. Encourage Hydration
It's important to drink fluids before and after giving blood. Encourage the donor to drink one or two glasses of water prior to starting the process. Doing so will make it easier for you to find the veins and give the donor more energy afterward.
2. Adjust the Seat
Allow the donor to sit in a cushioned chair. Prop their feet up or recline the chair to increase comfort. If the donor feels anxious about giving blood, allow them to lie down during the process. Have them squeeze a stress ball to increase blood flow and release tension.
3. Make Light Conversation
If a patient feels nervous about giving blood, take their mind off of it. Make light and friendly conversation during the donation process. Ask them about their weekend plans or what TV shows they like to watch. If they have a friend or family member with them, allow them to stay in the room and chat.
4. Suggest Rest Afterward
Since blood donation can make people feel lightheaded, phlebotomy technicians should recommend that donors sit quietly for a few minutes afterward. Additionally, they should suggest a quick drink and snack and instruct them to avoid any strenuous activity for the next day or two.
If you want to help save lives by working in a blood donation clinic, study to become a phlebotomy technician at Big Apple Training in Westchester County, NY. They offer programs for those who aspire to be a medical assistant, EKG technician, or certified home health aide. Call (914) 437-7373 to enroll, and visit them online to learn more about the upcoming schedule of classes.