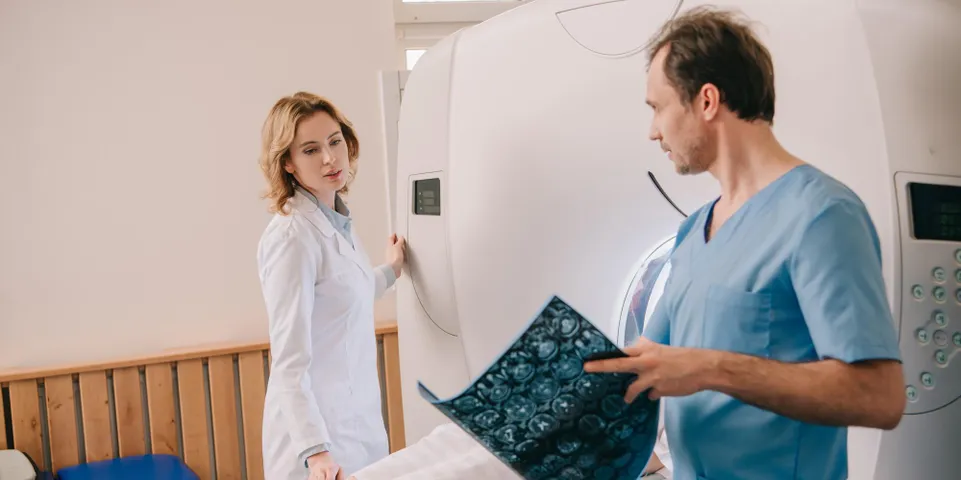 Medical assistants provide crucial support in the day-to-day operations of the health care industry. They assist with both clinical functions and administrative duties, making them a valuable and versatile part of any medical team. Learn more about what medical assistants do and the various career paths they can pursue.
Job Responsibilities
As their title implies, medical assistants assist doctors, nurses, and clerical staff to ensure the highest levels of patient care. Exact responsibilities are determined by the nature of the medical practice in which one works, where it is located (i.e., a hospital versus an independent clinic), and the size of the overall staff. However, there are some duties typical to most medical assistants.
On the clinical side, assistants take vital signs, gather medical histories, let patients know what will happen during the visit, and answer questions. They also draw blood, give injections, and administer vaccinations. A medical assistant can perform specific tests as well, such as an electrocardiogram, which measures a patient's heart rate.
On the administrative side, they answer phones, schedule appointments, and relay messages to clinical staff. They may meet with patients to further explain treatment plans, such as discussing prescription information and aftercare instructions. Medical assistants often see that patients have completed insurance paperwork properly, perform medical billing and coding, and check that all forms are ready for processing. They monitor both medical and administrative supplies and maintain sufficient inventory.
Career Paths
A medical assistant typically works in a hospital or clinic. They can also be employed by long-term care facilities, like nursing homes and rehabilitation centers. Diagnostic laboratories and research institutions can use medical assistants as well; the work in these settings is less patient-centered and more focused on clinical support. Some insurance providers also hire medical assistants for administrative roles. Being in the medical field is rewarding, and you should inquire about a career in healthcare if you're interested.
The first step in a rewarding career as a medical assistant is to receive the proper training. Big Apple Training offers a comprehensive medical assisting program to students throughout the Westchester County, NY, region. They provide educational opportunities for a variety of careers in health care, including home health aides, certified nursing assistants, and phlebotomists. Call (914) 437-7373 or visit their website to enroll in classes today.